Social media, it's just something people use to kill time, right?
Well, take the unlimited potential for scrolling and the endless food, holiday and gym snaps – and that might not be that far from the truth. But as social media aficionados, we know (and we guess you do too) that it's much more than that. 
Social media is a way to connect with friends, find new trends and shop to your heart's content, to name a few, and it's evolving every day. Now, if you've landed here, I really don't think we need to explain the opportunities available for business on social media – that would be like teaching you to breathe. But, we do recognise that not everyone thinks along the same lines.
Take a look much higher up the food chain for instance, perhaps at those senior business stakeholders… When revenue is the main driver and the business is selling serious products or services, social media can sometimes take a backseat. It's understandable to think that an experienced stakeholder may not understand quite how big the market place is in the social realm, maybe they're more experienced in understanding traditional marketing or customer service techniques, or worse still, they might just view it as a dinner table distraction in their household.
Having senior stakeholders that don't see the impact that socials can have on your day-to-day operations, budget limitations, and your business as a whole can really limit your potential. But how do you convince someone that your social media should get the attention that it deserves? Take a look at some of our suggestions that could make all the difference to your future business.
#1 The key to digital transformation 🗝️
Since the global pandemic, digital transformation has been at the forefront of businesses across the globe. It's more important than ever that businesses have a strong digital presence, especially given the raised awareness that the world can stop turning at the drop of a hat, with little to no warning.
The need for digital transformation isn't limited to the buying and selling of products either, it affects daily operations too. As of 2022, the lasting impact of the global pandemic continues to show, with 38% of people working using a hybrid or remote model (ONS). With this in mind, digital transformation is no longer an option or a nice to have, it's critical for business operations.
Digital transformation and social media go hand in hand. What started as a way to stay connected has now turned to a lifeline for people around the world – and when we say around the world, we really mean it, with over half the world (58.4%) now using social media – that's a staggering 4.62 billion (Smart Insights)!
The sheer amount of social media users means the potential to connect with your prospective or current customers is huge, and with the advances in online shopping and the decline of the high street, it's now one of the biggest marketplaces in the world. So in the past, if your stakeholder has heavily backed traditional marketing and customer service techniques – it's up to you to convince them that social media has taken the reins as the most influential and accessible channel for your operations – just use these stats as a starting point!
#2 ROI ROI ROI 💰
Whether you're in the public or private sector, your social media will play a sizable part in a much bigger strategy, but that doesn't make it any less important than other cogs in the machine. To get the buy-in and the budget to take your social media to the next level, you will need to speak the same language as your business and your senior stakeholders.
The key to this language is Return on Investment, or ROI. Essentially, what is your social media bringing to the table, and how can you measure it''s impact against your departmental and organisational goals? This might look slightly different between sectors and industries… for example, a seller in a private market might want to know what specific revenue social media will bring in per pound spent, whereas a public sector educational organisation might want to know how many people you're reaching with social media, or how many interactions you're having per pound spent.
We can't tell you how to judge what your business or organisational goals might be, but we can tell you that nobody will look down on you for asking. If you're trying to get investment for a new platform or more advertising spend, we suggest sitting down with the stakeholders themselves and asking exactly what they want from their social media. If you connect with the right social suite like Orlo, you can compare your business needs to the platform's features and tools through a product demonstration – which will help you calculate the right ROI to take to your investor.
Present this through a business case, and you should find that your stakeholder will start to see the impact that social media can have in their own business language!
#3 Practice and report 📈
What comes first, results or investment? Well unfortunately it's the old chicken and egg situation here – if your social media is not getting the attention or investment that it deserves, you might have to go out of your way to prove it's relevance in your business before you get any real investment. Assuming you have a presence on a selection of digital channels already – you can use what you do have to try and make an impact on your business metrics – and as long as you measure, you'll be able to present real growth in your operations.
Take organic posting for instance… you'll be able to measure the engagement you're getting with your audience through the amount of shares, likes, follows, and interactions you are having on a daily basis, and compare them with other areas of the business to show the potential of your social media. There are reporting tools like Orlo's Performance Analytics Suite that are able to put this valuable data into one easy to read report for your stakeholders too, saving the time and brain power it takes to keep on top of all the native applications.
As a knock on effect, if your social media presence is already reasonably established, keeping track of and reporting your data and performance will not only highlight the great work you're doing, but pinpoint the areas in which you can improve your processes inside and outside of the social media environment. Perhaps your response times are low and you could benefit from a Unified Inbox, maybe your customers are contacting you out of hours and you'd benefit from a Live Chat or AI Chatbot feature? Until you start collecting data and making regular reports, you'll never know!
#4 Make social media relatable 🤝
As a final point, we suggest making social media relevant to your business by highlighting just how it can help conquer the digital challenges that your business faces, or might face in the future, such as:
Managing customer experience
Making sure your customers or citizens have the quickest and most efficient experience with your business is key. Find out more in our infographic: What's disrupting your customer experience?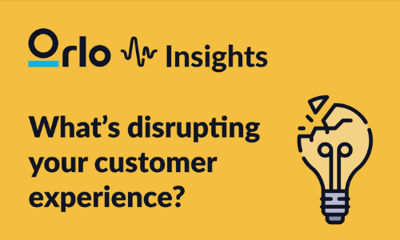 Building brand reputation 
Maintaining and improving your brand reputation is key to creating a business that customers or citizens can trust. Find out more in our infographic: What's breaking your brand reputation?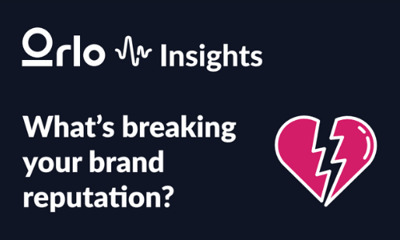 Thinking of the worst sucks, but if you fail to prepare, you'll surely prepare to fail. Find out more in our infographic: What's behind your crisis comms plan?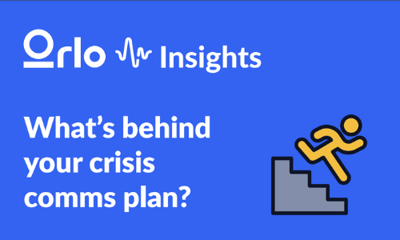 Improving digital engagement
Are you really doing all you can to engage your customers or citizens through your digital channels? Find out more in our infographic: What's the deal with your digital engagement?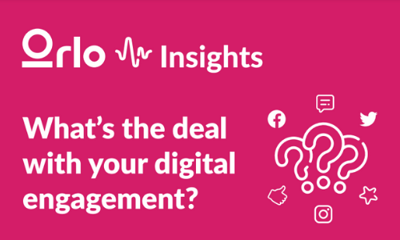 Wrap it up 🌯
So, if your social media isn't getting the attention it deserves, there are plenty of ways you can prove its value to your stakeholders! Whether it's translating your efforts into the relatable language of results and return on investment, proving it's worth in modern day digital transformation methods, showing it's value in reporting, or using it to conquer challenges in your customer services and marketing operations.
Our advice? Keep pushing! The growth and opportunities that social media is bringing show no signs of slowing down, and with the right application, there's a place where it can shine in your public or private sector organisation.
Social media is just something to kill time, right?
Wrong.